What to Look For When Buying Swimming Goggles
Goggles can make your experience in the water much more comfortable. Follow this advice to ensure you get a pair that suits you.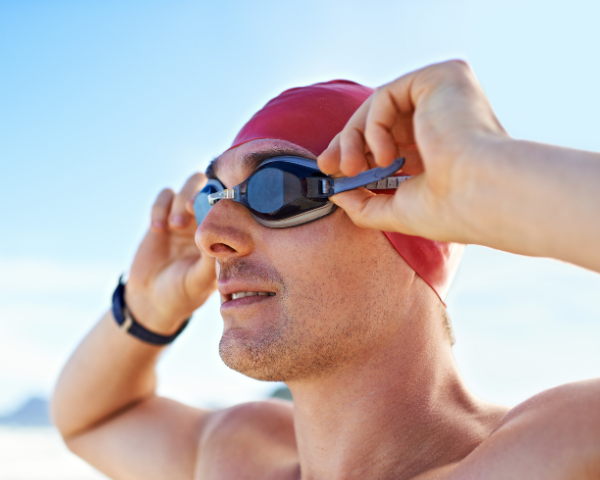 Have you ever left a swimming session with bloodshot eyes, rings around your eyes from your goggles fitting too tightly, or felt uncomfortable wearing your goggles in the sea for fear of getting saltwater in your eye because of a poor fit?
The swimming goggles you choose are crucial. Similar to prescription glasses on land, they improve your underwater vision and safeguard your eyes.
It's crucial to understand the different types of goggles available since many work for certain uses and have a particular fit. If you are not knowledgeable on the topic, finding what you want can be overwhelming or frustrating.
If you are a competitive swimmer, you need to perform your sport at your best, without obstacles. Aside from the more serious swimmers, even if you simply use your swimming goggles leisurely in the sea or pool, you equally want no obstacles to your fun!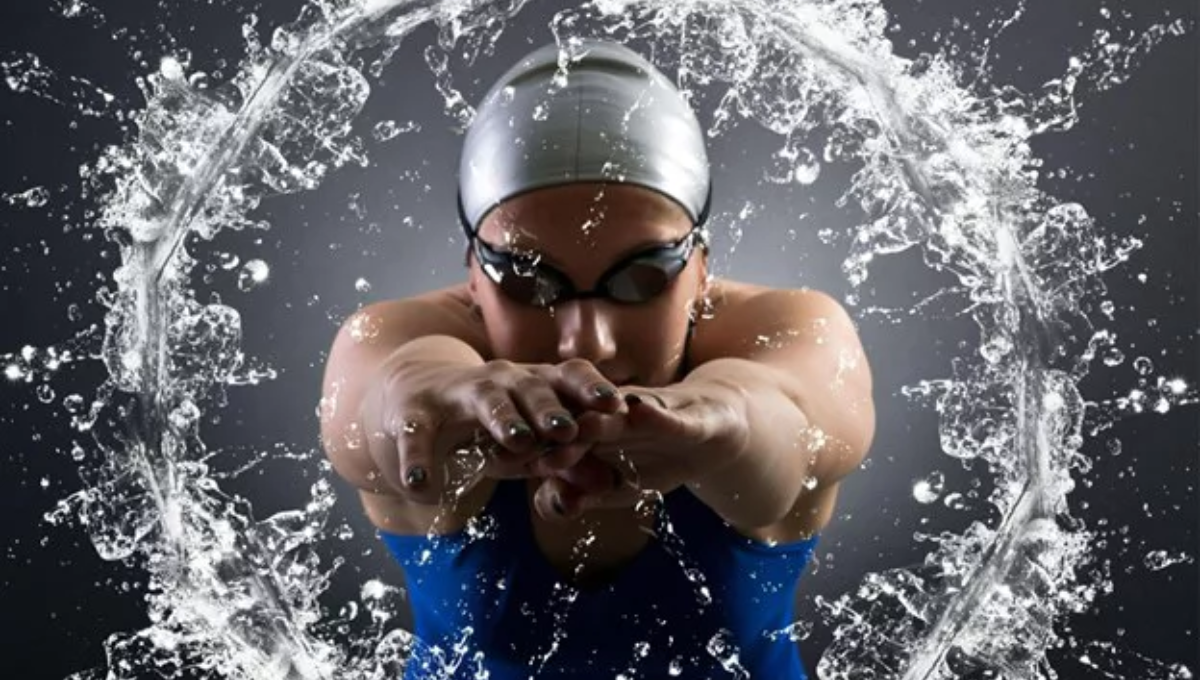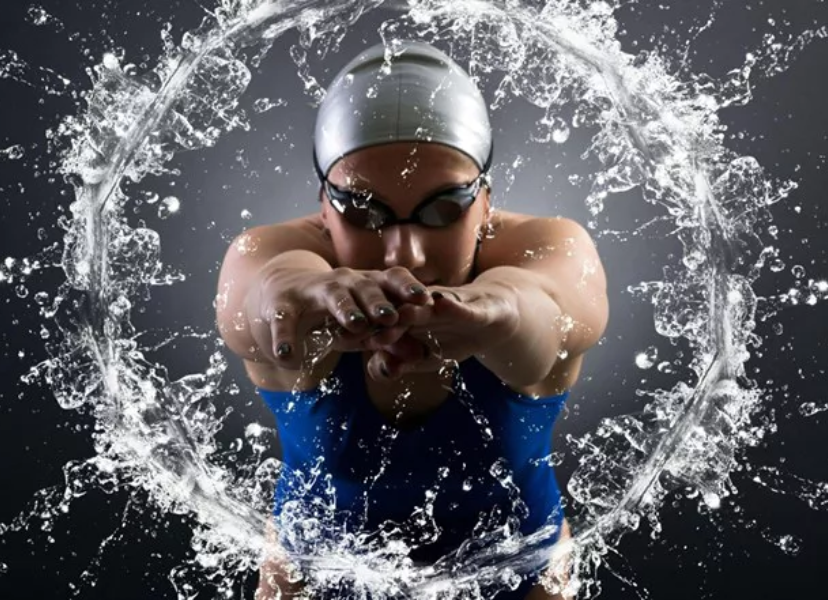 We have some tips for choosing the right goggles to feel happy with your purchase. Continue reading to solve your doubts and determine what to look for when buying swimming goggles. 
Top things to consider for the best swimming goggles
Ahead of choosing your swimming goggles based on the look and brand name, you should first run through a checklist of the aspects that will ensure they will work perfectly for you.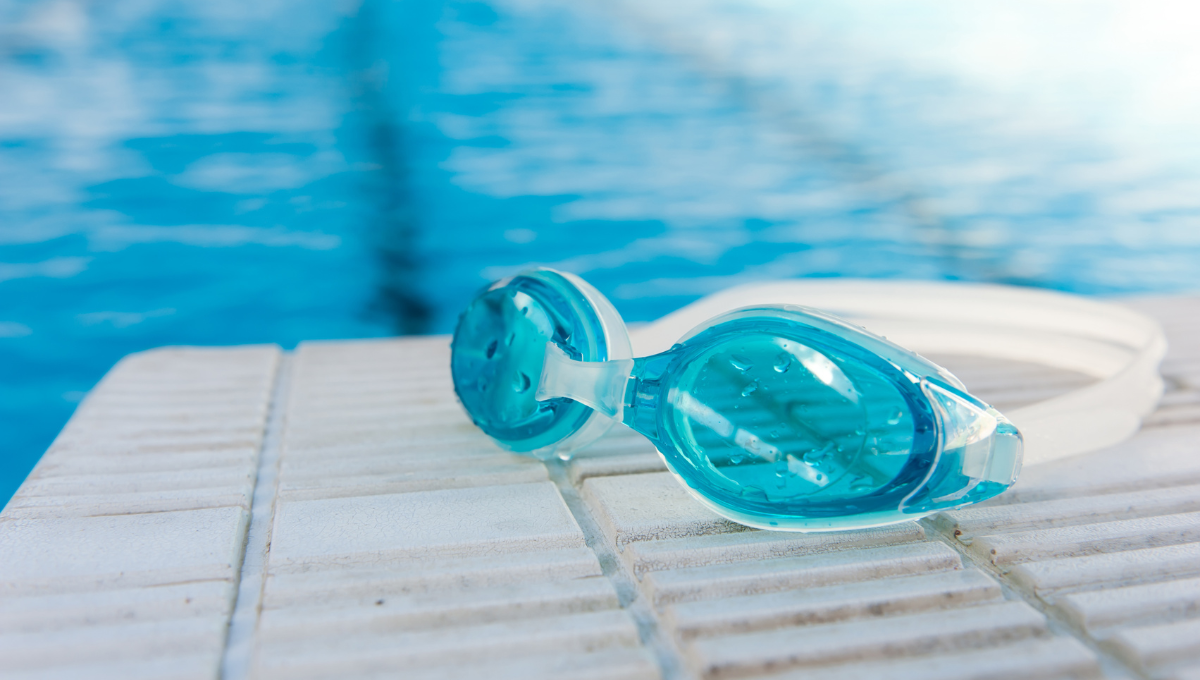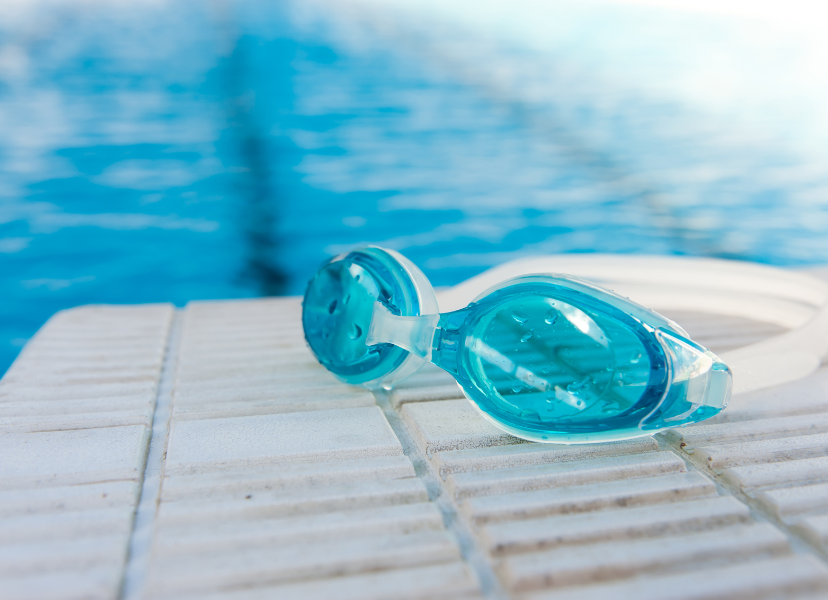 Most problems people encounter with their swimmin ggoggles can be traced back to a poor or incorrect fit.
The fit is one of the most important aspects when shopping for your new goggles. Even if they're a  great-looking pair of swimming goggles, they'll have no use if they leak water into your eyes because they are the wrong size. Contrary to the belief that the strap determines the size, it's actually the seal on the goggles.
Thankfully, you can shop with confidence with SmartBuyGlasses, knowing we offer a 100-day returns policy. So, if your goggles aren't perfect, you can send them back to us and choose another pair!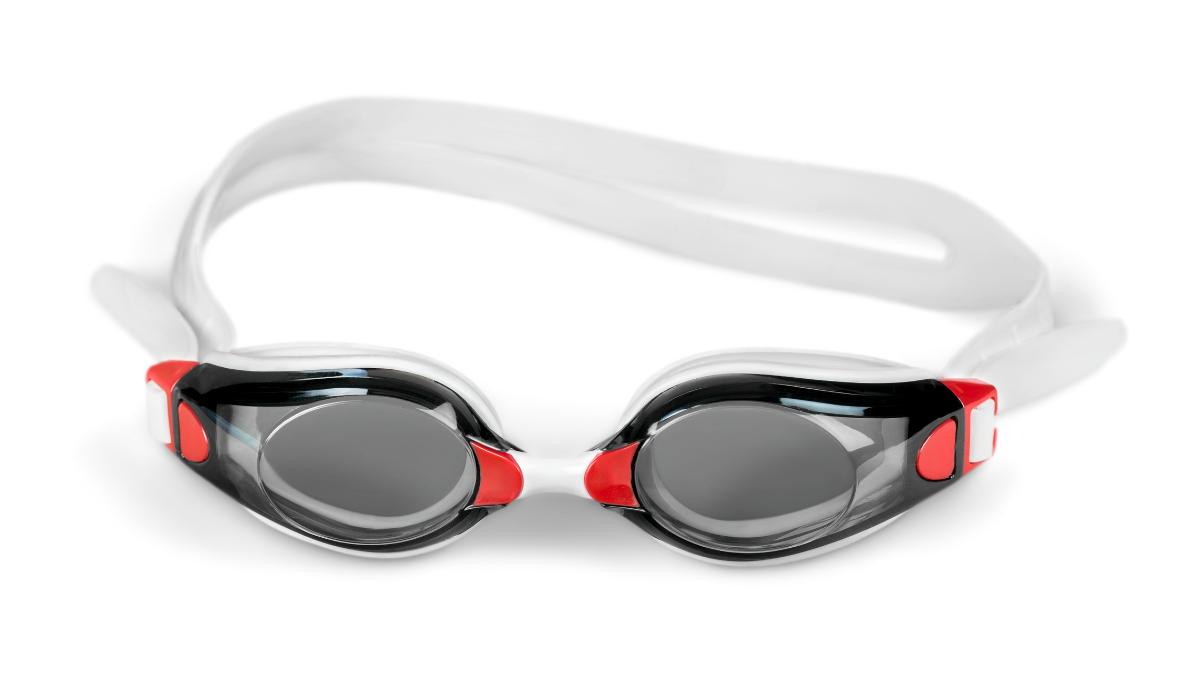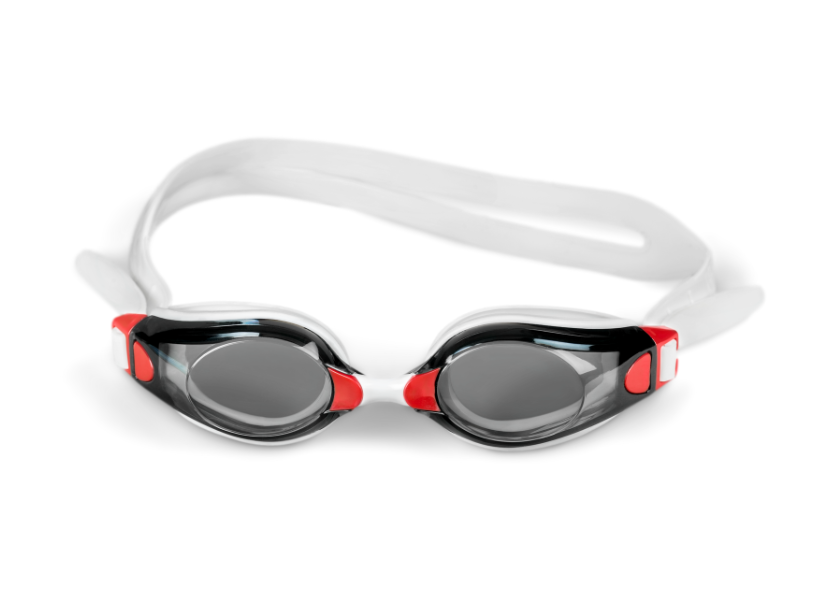 When it comes to the size of the gasket (lenses), the smaller the better to have less resistance in the water. However, they must also be comfortable, so don't get too caught up in this. After all, there is no use in having less resistance in the water if you are slower because your field of vision is not clear.
You should also consider how they sit on your face and any possible nuisances. People experience an issue with swimming goggles: their eyelashes brushing against the lenses or the strap hurts their head. If you prefer going the distance rather than just a quick swim, minor nuisances may turn into big ones.
Anti-fog and UV protection are now standard on nearly all goggles. If this is not the case, they should come at a much more affordable price. A thin anti-fog coating on the inside of the lense of good goggles should not be disturbed.
This coating should stay for a while. However, they typically lose their anti-fog characteristics over time, but luckily there are other ways to keep them fog-free!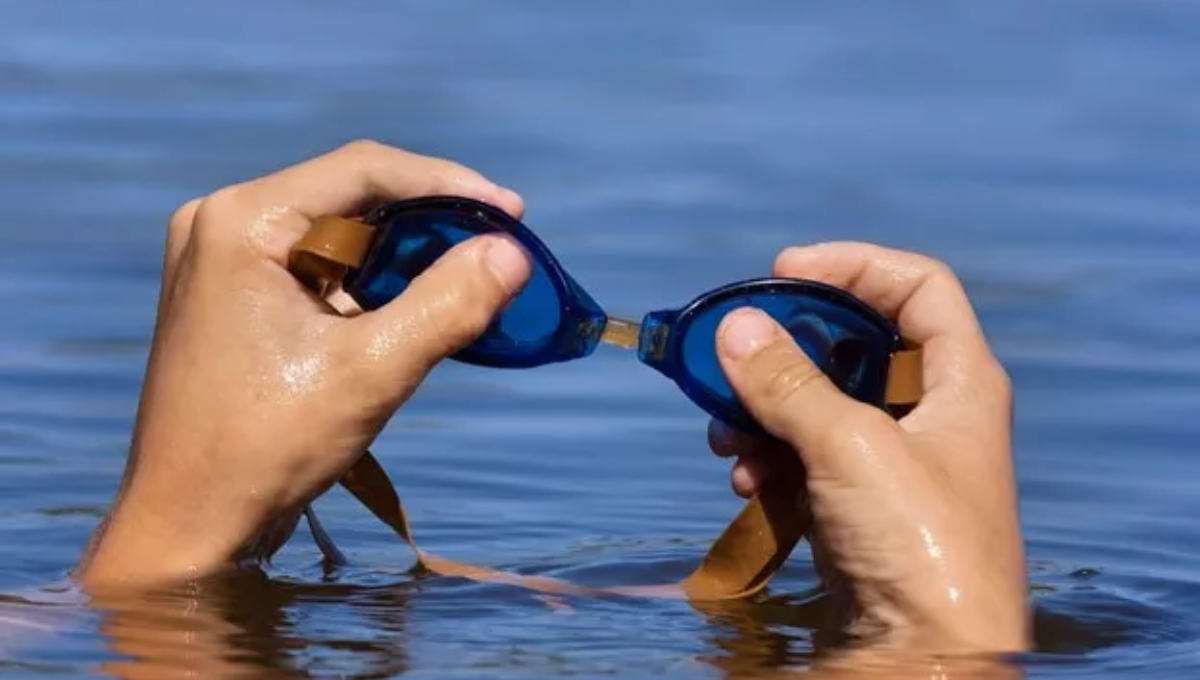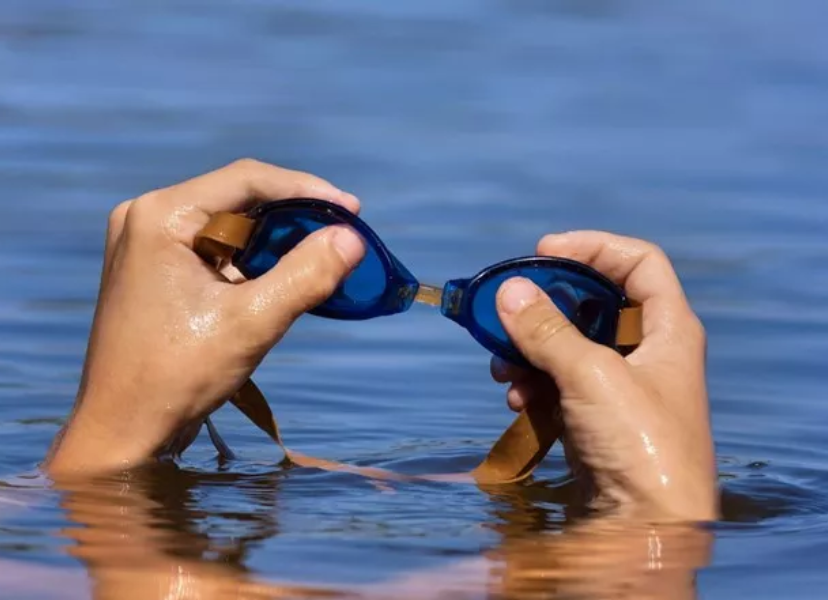 How to keep swim goggles from fogging
If your swimming goggles fog up, you can invest in an anti-fog spray made for swimming goggles, similar to what you may see for glasses. As a last resort, you can also spit into them or lick the insides with your tongue before putting them on your eyes. Yes, it sounds strange, but it is a genuine tip to avoid fogging. 
How to properly fit swim goggles
For a proper fit, your goggles should sit comfortably on the bridge of your nose and create a seal around your eyes without any gaps.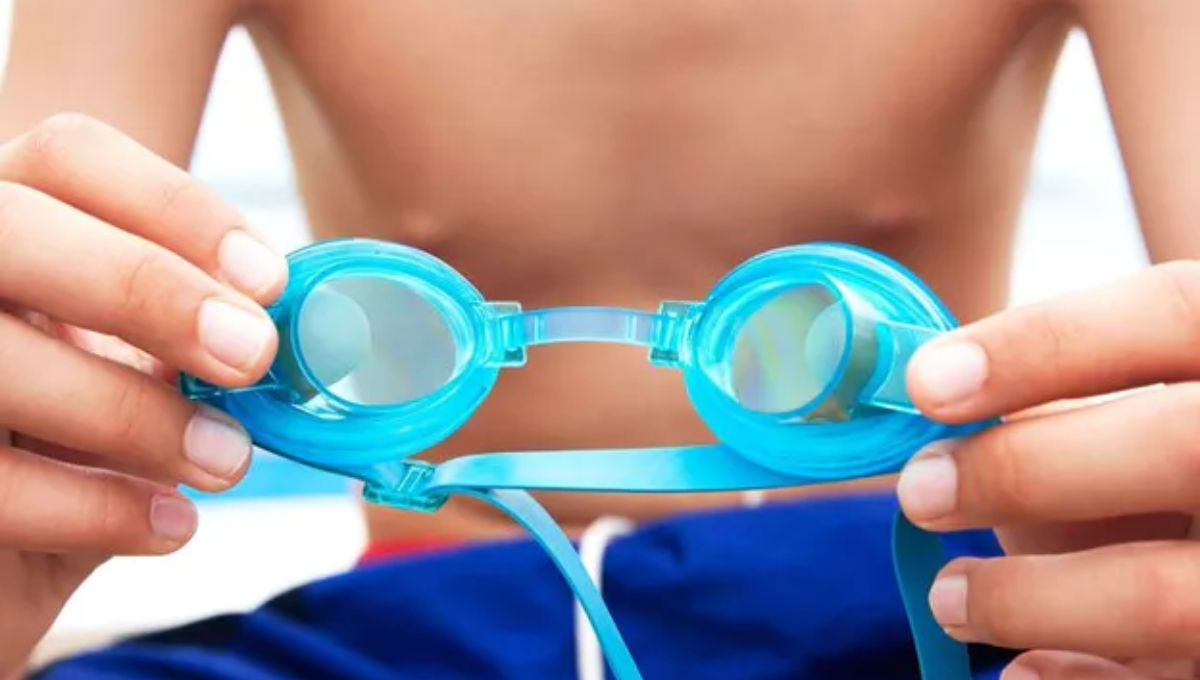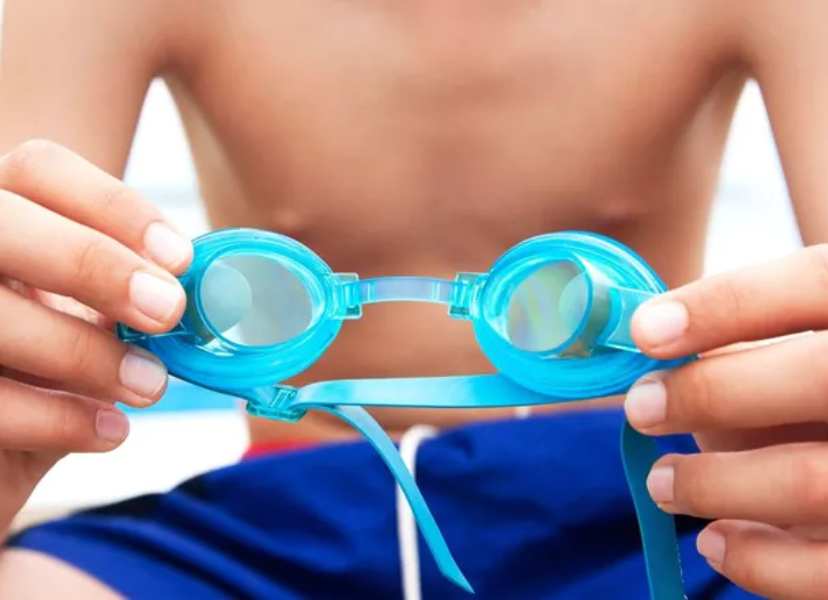 Where to buy swimming goggles near me?