Ray-Ban Sunglasses Lenses
Discover all that Ray-Ban has to offer: iconic frames and a spectrum of innovative lenses are waiting for you.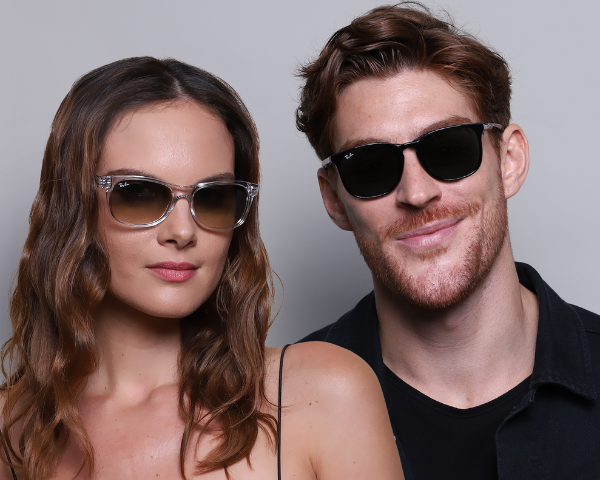 Please note: At SmartBuyGlasses, we pride ourselves on offering an extensive collection of Ray-Ban frames and non-prescription lenses. However, please be informed that we do not provide prescription Ray-Ban lenses.
The Ray-Ban logo is recognised worldwide, as the brand has continuously delivered innovative eyewear solutions for almost a hundred years now.
Its iconic frames, from Aviators to Wayfarers, have become cultural symbols. But at the heart of these frames lie the lenses, designed with meticulous care and technology.
More and more people choose Ray-Ban sunglasses lenses each season.
Why? Because the brand consistently provides high quality, innovation, customisation, superior performance and comfort in all its lenses and frames.
Ray-Ban's sunglasses range offers a wide variety of lens types, each one having its own unique characteristics and purpose.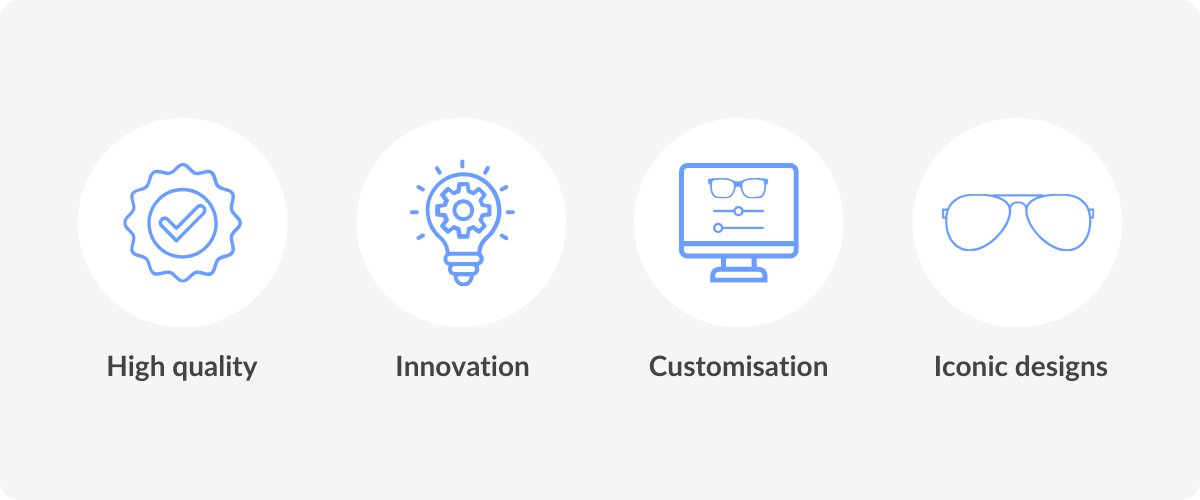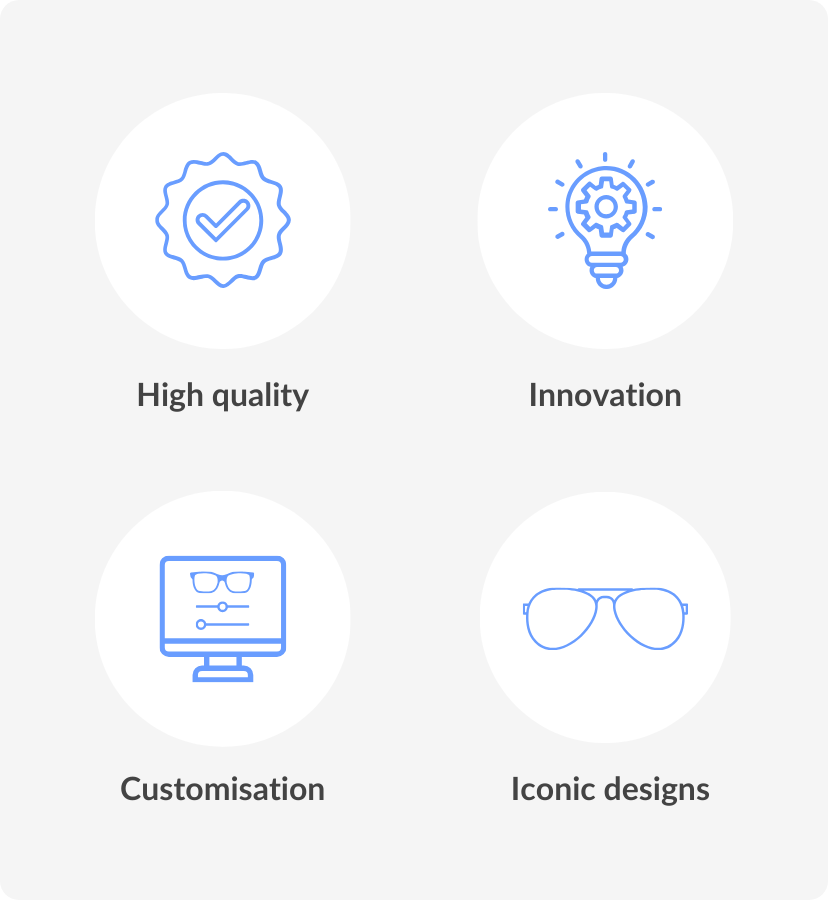 Ray-Ban sunglasses solid lens colour
As the name implies, this type of Ray-Ban sunglasses lens comes in a solid colour. They are non-mirrored and non-polarised.
Similar to the story of Ray-Ban Aviator sunglasses, the classic Ray-Ban G-15 lens was originally developed for military pilots in 1937.
It has a solid green colour and operates in a range of conditions, from low-light to sunnier conditions.
These sunglasses offer a high level of clarity, comfort, protection and more accurate vision by absorbing 85% of visible light and filtering out most blue light, as well as achieving outstanding colour contrast.
As the twin to the Ray-Ban G-15 lenses, it offers the same high performance with a high level of clarity, comfort and protection. 
However, brown lenses provide greater contrast in low-light conditions and perform better on cloudy days.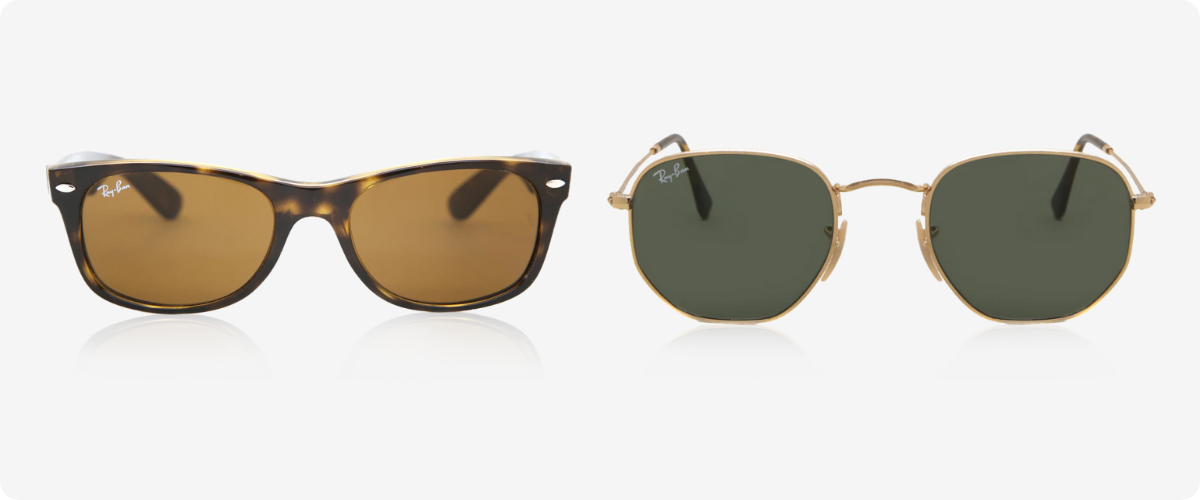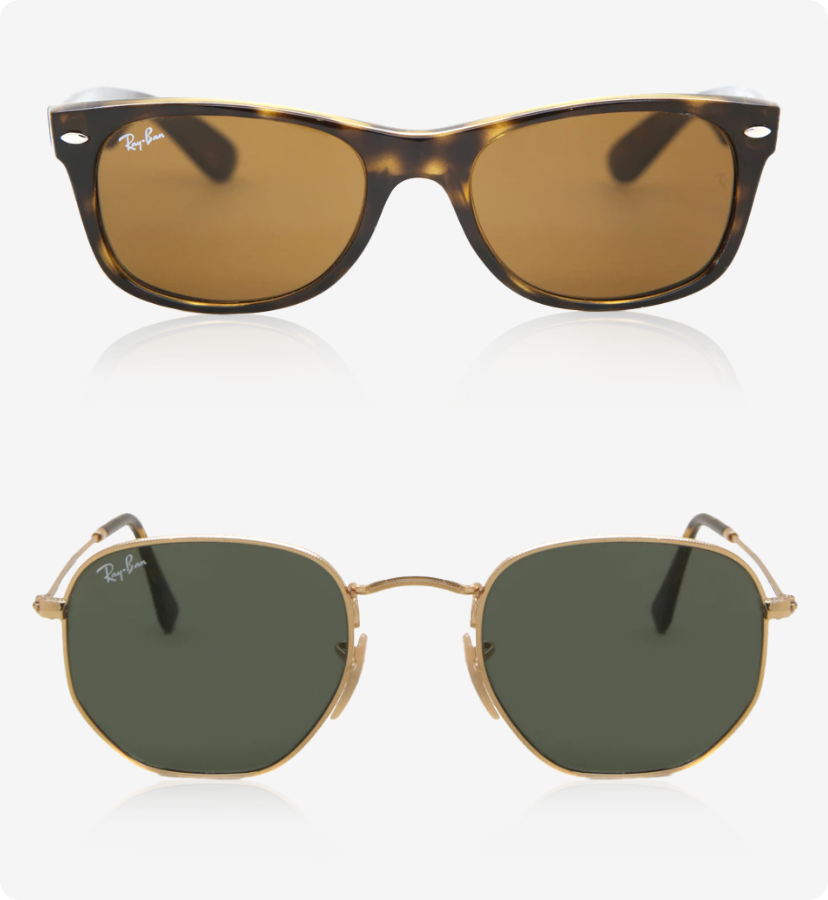 Gradient lenses by Ray-Ban are characterised by a smooth shift from a solid colour to a transparent shade of that colour. Functionally, they offer varying levels of protection from sunlight. 
This can be useful when light varies, such as driving during sunrise or sunset. Their gradual colour transition also provides a unique aesthetic, making them versatile to suit different looks.
Thanks to the brand's precise chemical immersion process, its plastic sunglasses lenses have a receding transition from a dark to light shade. 
In contrast, high-vacuum processes leave the crystal lens tinted on the back, allowing for smooth colour transitions.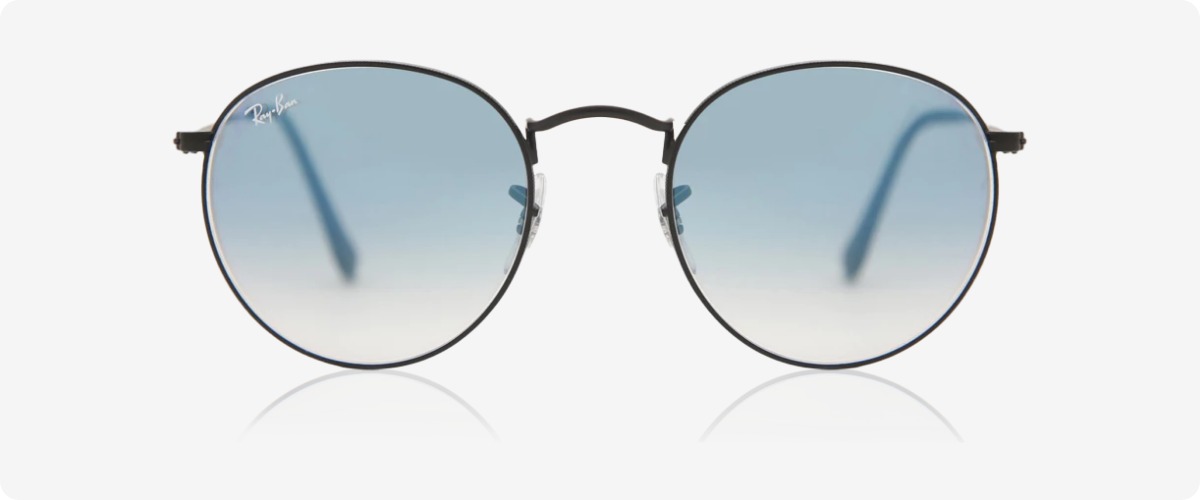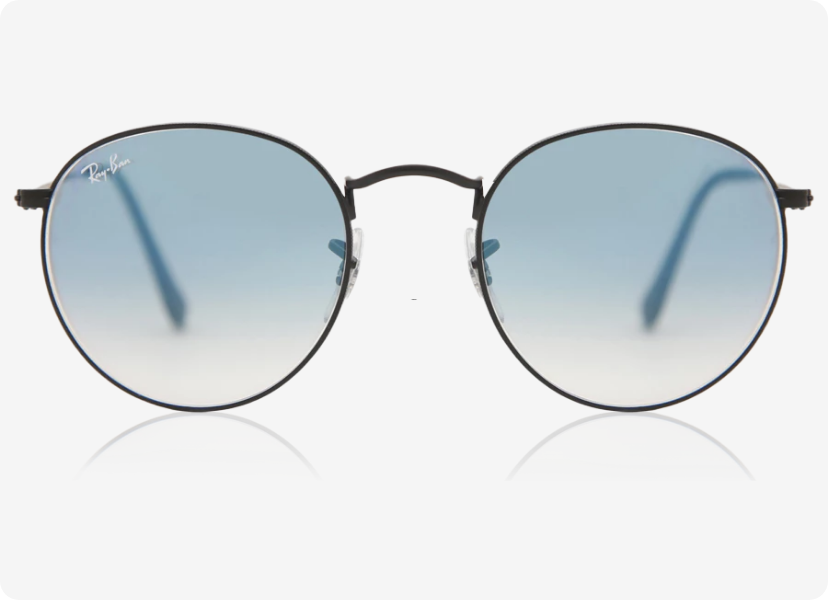 Ray-Ban polarised sunglasses have lenses engineered to reduce glare from reflective surfaces, such as light bouncing off water or snow.
By filtering out scattered, reflected light, these lenses offer enhanced clarity and reduced eye strain.
They are fantastic for those who do a lot of sporting activities such as daytime fishing, skiing, mountaineering, hiking in snowy areas or even sunny highway driving.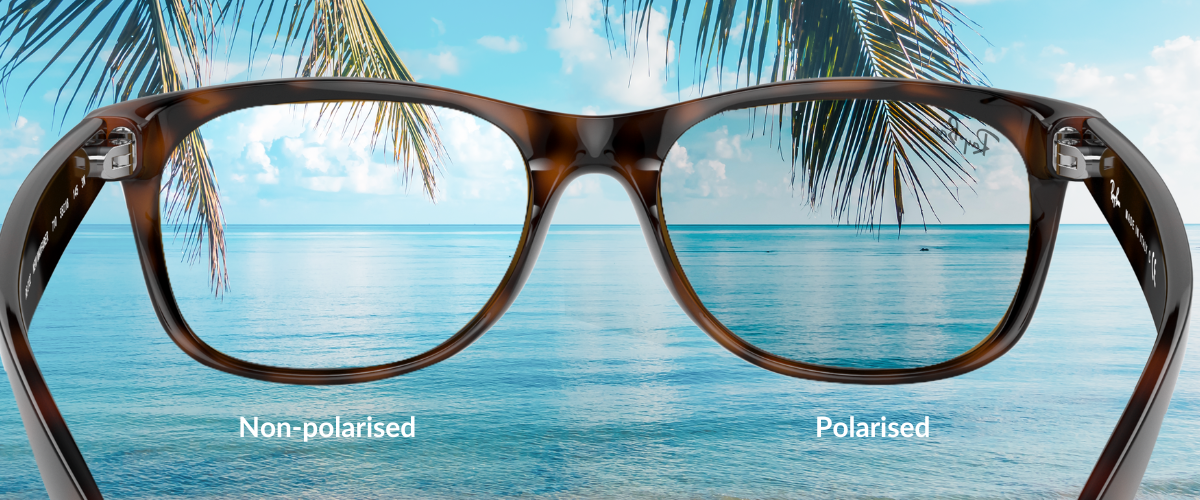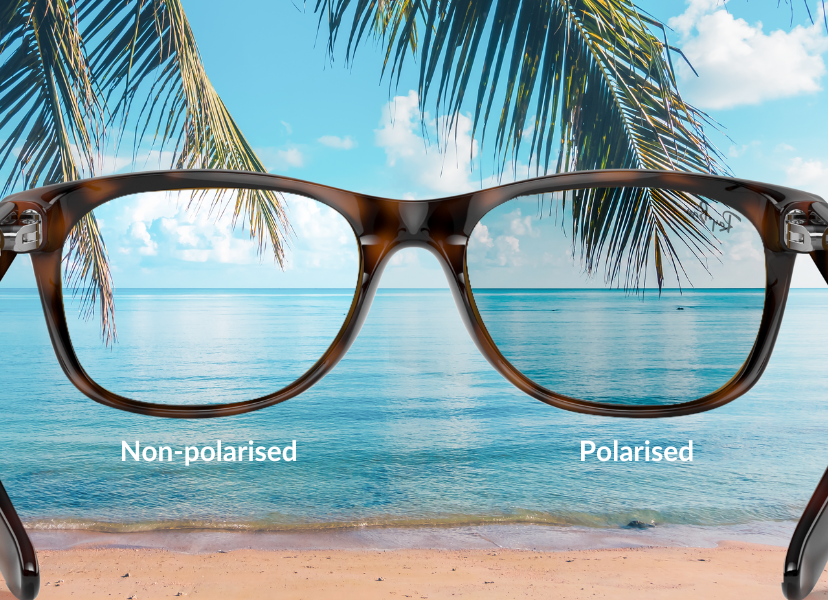 Among the top Ray-Ban frames and lenses is the revolutionary Ray-Ban Chromance lens, featuring innovative technology for those who love colour.
Indeed, Ray-Ban Chromance technology is about enhancing colour intensity and clarity. By adjusting light wavelengths, these lenses can make colours appear sharper, with enhanced contrasts.
In addition to providing a richer visual experience, Chromance lenses incorporate the benefits of polarised filters, which can be instrumental in reducing reflections and optimising comfort.
They meet the demands of a fast-paced urban lifestyle and are perfect for challenges faced in a sporting environment and outdoor use.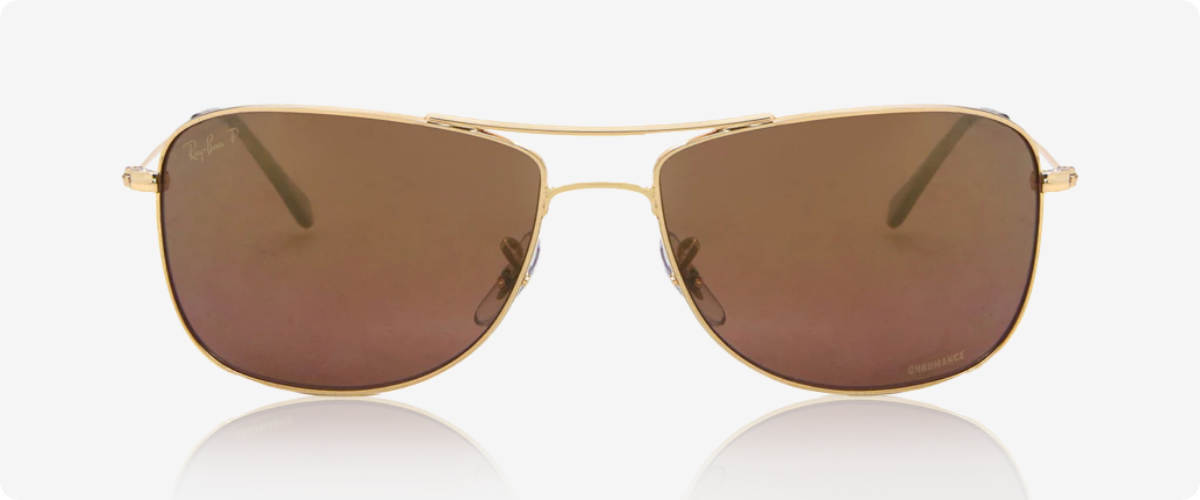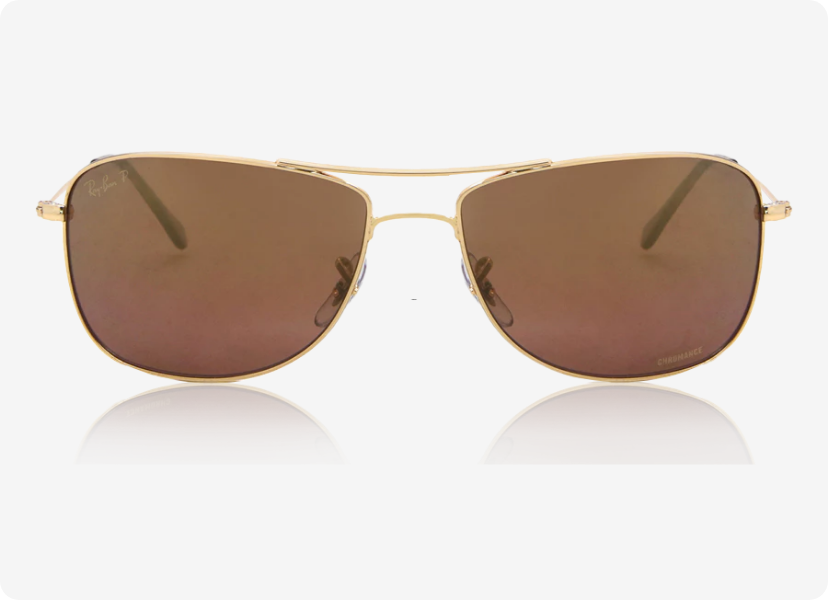 Ray-Ban introduced transition lenses before Transitions® did! Its trademark Ambermatic lens, launched in 1978, changed from yellow to dark brown/grey according to the weather conditions.
Mirrored lenses come with a reflective optical coating on their outer surface. Aesthetically, this gives them a shiny, mirror-like appearance.
From a functional perspective, they reduce the amount of light that reaches the eyes. This characteristic can be beneficial in very bright conditions. 
The reflective nature of these lenses also offers the wearers a degree of privacy, as onlookers are typically unable to see the wearer's eyes.
The Ray-Ban mirrored sunglasses coating is made by fusing superheated metal oxides to the lens at a molecular level to ensure a uniform layer.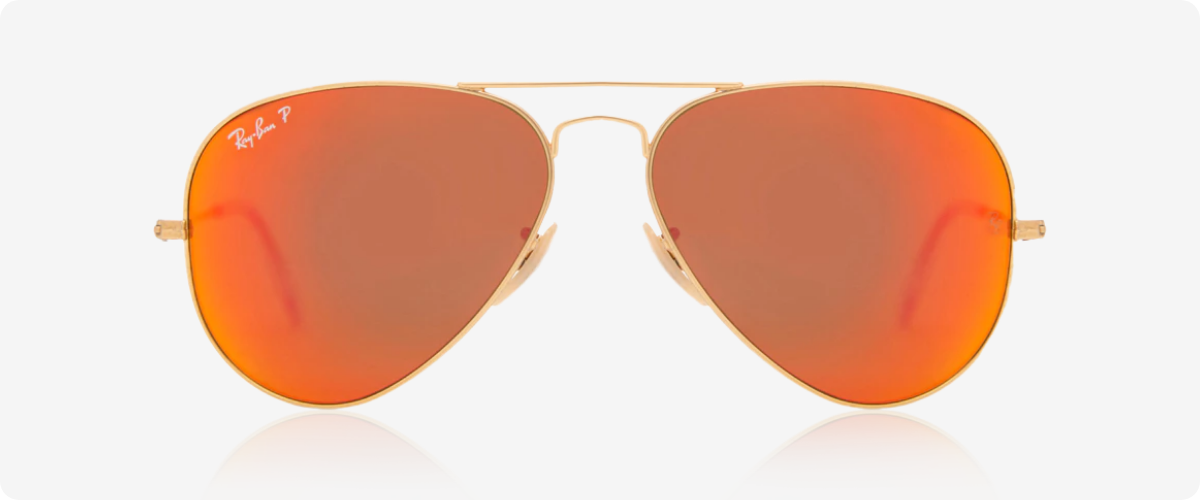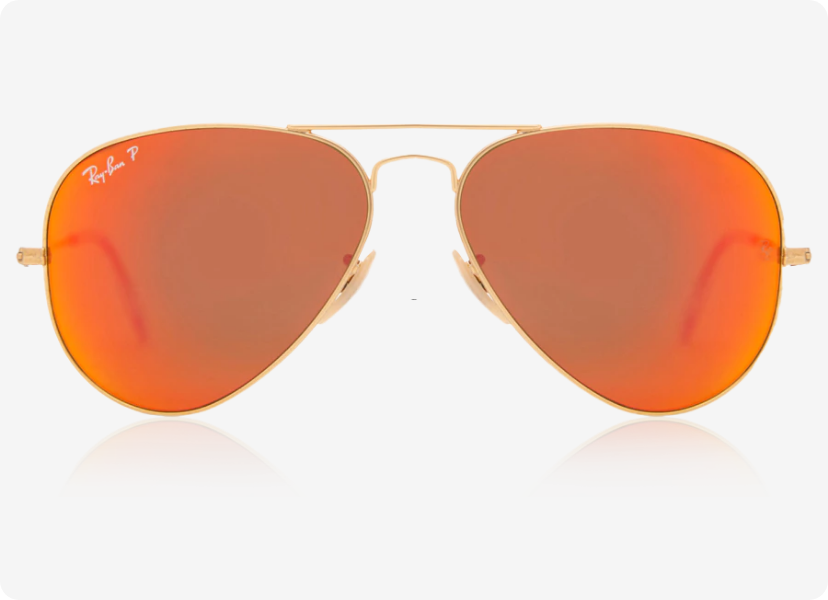 Ray-Ban lens innovation provides the wearer with benefits that go beyond UV protection. 
From enhancing colour contrasts to reducing glare, each lens type has unique characteristics catering to various visual needs and requirements.
Moreover, while we do not offer Ray-Ban prescription lenses, it's possible to incorporate your prescription details into new prescription lenses provided by SmartBuyGlasses. 
All you need is to choose your favourite Ray-Ban frame, have your prescription at hand and follow a few easy steps.