What is Macular Degeneration?
Macular degeneration is a condition affecting a part of the eye called the macula. It can be hereditary, although there are steps you can take to reduce the risk of developing it.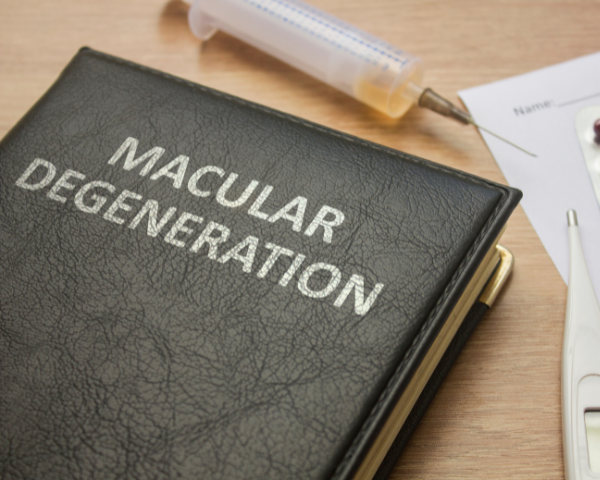 What is macular degeneration?
Macular degeneration or age-related macular degeneration (AMD) is a common condition which usually happens to people in their 50's and 60's. Age-related macular degeneration causes deterioration of the central area of the retina of the eyes.
This area is known as the macula and it controls our visual acuity, ensuring our ability to read, see, drive and perform other visual tasks. Macular degeneration doesn't cause complete blindness, but it can significantly reduce our ability to see and perform daily tasks which require us to see fine details.
Dry macular degeneration and wet macular degeneration
Smoking increases your risk of developing AMD and a host of other eye conditions.
Age-related macular degeneration symptoms
Age-related macular degeneration is usually a slow and painless process of losing vision. It does not create any change in the appearance of the eye. Early signs of vision loss from AMD include a blurred and distorted area in your vision.  Patients usually struggle to see the middle area of their field of vision.
People suffering from AMD usually see straight lines as being wavy or crooked, things look smaller than normal, colours seem less bright and they see things that aren't there.
What causes macular degeneration?
Age-related macular degeneration treatments
Dry AMD: No treatment
Wet AMD: This can be treated with regular eye injections or photodynamic therapy.
How to prevent age-related macular degeneration?