Parts of Glasses: All You Need to Know
What are the parts of glasses called? | Frame | Rim | Bridge | Top bar or brow bar or sweat bar | Nose pads | Pad arms | End pieces | Hinges | Screws | Temples or arms
How many of the 11 different parts that makeup glasses can you name? By the end of this article, you'll know them all.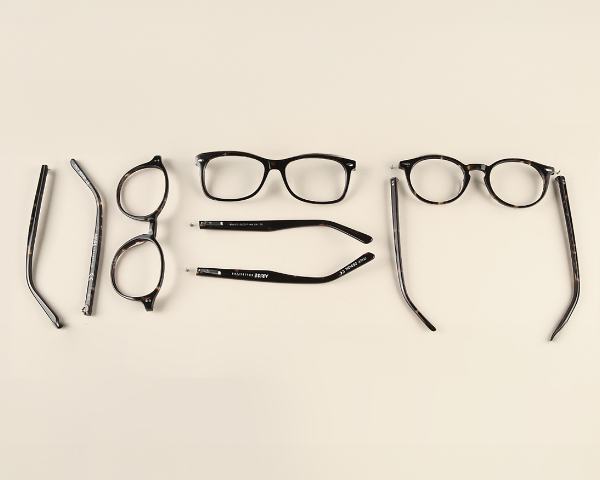 Did you know that glasses are not just lenses and frames? Many other subparts make up the structure of spectacles, and they all have a name and a specific function.
Vision is an aspect of our life that we often take for granted. For many of us, it's only when we are told that we require vision correction that we realize how much vision improves our quality of life every day.
Seeing that they are such fragile objects, we need to know the parts of eyeglasses so that if ever the need be, we are empowered to explain our requirements to an optical professional, or we can look for replacement glasses parts by ourselves at a store.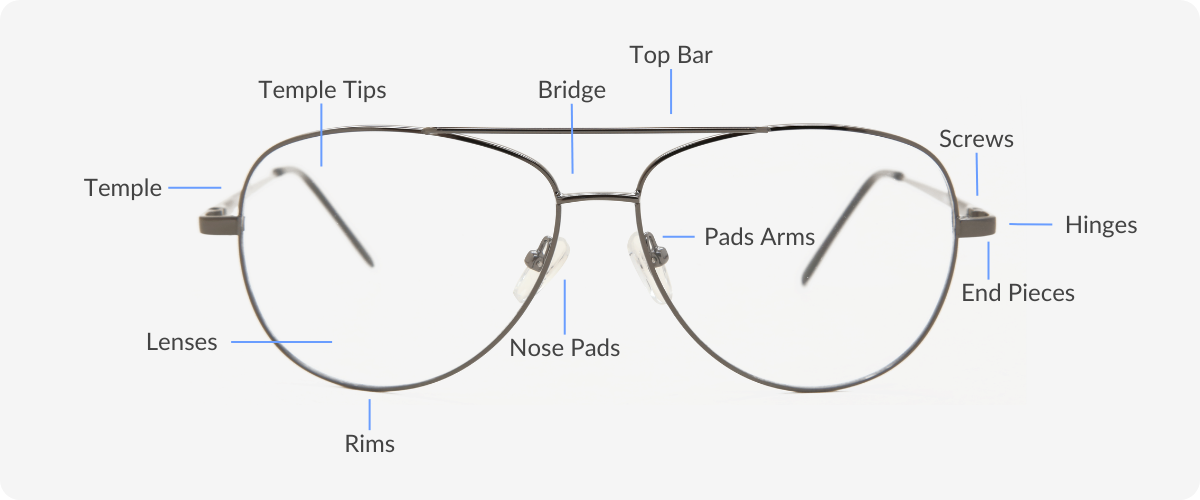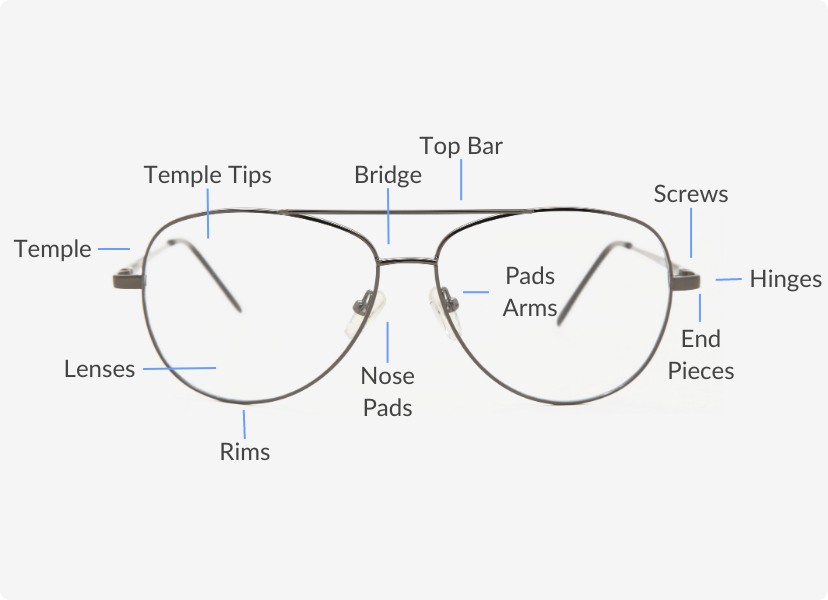 What are the parts of glasses called?
Essentially, any pair of eyeglasses has three parts: the front of the frame and the two arms,  known as temples. Each of these has its subparts depending on the design and materials used. The subparts are all indicated in the labeled picture here and then explained in the list below.
Half rim andrimless glasses often have a nylon rope that holds thelenses in place.